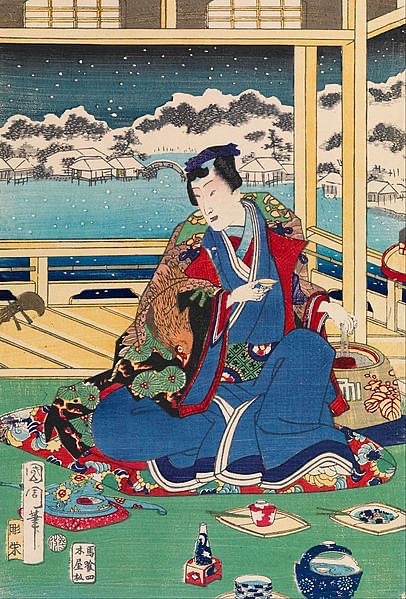 Exploring Paris - Musée Guimet : À la cour du prince Genji
About
The Genji Monogatari at Musée Guimet
The Guimet museum organizes an exceptional exhibition focussed on a work that is central to Japanese cultural history: The Tale of Genji; the very first psychological novel in history, written by the female poet Murasaki Shikibu in the 11th century. The Musée Guimet explores the background of this Japanese masterpiece, and the exceptional influence it still exrts on the art world today. The poem offers extraordinary and important details on the Heian period (794-1185); an exceptional era in the art and social fields. Women enjoyed unprecedented freedom, and the court of imperial Japan located in today's Kyoto was renowned for its wealth and refinement. The so-called Genji Monogatari has inspired many artists and the exhibition shows how the novel's imagery can be traced in prints, sculptures, lacquer ware, fabrics and precious artifacts. The second part of the exhibition focuses on more recent artists, notably Itarô Yamaguchi. This master weaver "a living National Treasure" has created four incredible silk scrolls. For the very first time, the four scrolls are exhibited together, fully unrolled, to give us a better appreciation of the master's exceptional work. Several preparatory drawings and objects complete this section of the exhibition.
Pro tip
Bring your earpiece if you have one! :-) 
Terms of sale
Price includes:
Guided tour
Entrance ticket to the Museum
Audio equipment
Weezevent fee
Tickets are not refundable nor exchangeable.
Meeting Point :
Entrance of the Museum
Closest Metro station: Iéna
Calendar
30 Nov 2023, 10 a.m.
Location
Musée Guimet, 6 place d'Iéna, 75016, Paris France